Our Mission:
Empower. Educate. Enlighten.
Save lives by educating communities on how to prevent and or navigate a breast cancer diagnosis.
To Empower, Educate and Enlighten 10+ million women with information and tools too prevent and or navigate a breast cancer diagnosis by creating safe communities within their own community.
The FAB 531™ (more than a) movement where no one impacted by breast cancer is alone and uninformed.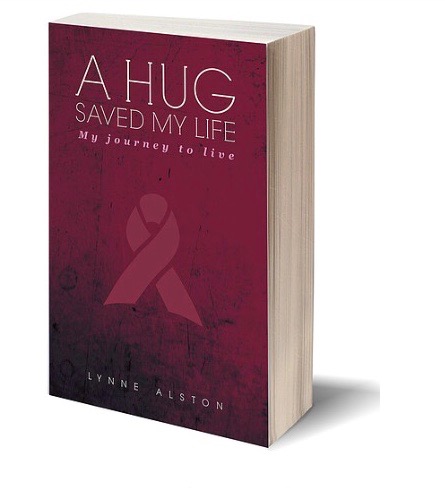 They say in life you need one true friend. But isn't there strength in numbers? Who is to say that five stand-by-you through good times and bad times friends isn't better? Nowhere is that truer than when it comes to your health. Whether you're in the best of health or going through a rough patch. Having a team of girlfriends you can count on through thick and thin may be more beneficial than anything you ever do.
We here at FAB 531™ want to help you build deeper connections with your friends, and girlfriends in a mutually beneficial way. With three simple, yet, vitally important steps, you can not only prove how much the bonds of friendship mean to you, but you can help four of your favorite people on the planet take care of their 'girls' and live their best lives by making breast health a priority. Just by ensuring that every FAB 5 member are committed to getting their annual mammogram exam and encouraging others to do the same.
SO WHAT'S THE FAB 531™ PLAN?
5+
10+ million women
Gather five girlfriends around, and not just any girlfriends… We mean 5 STRONG, BEAUTIFUL hearted Women who will hold you accountable for scheduling your yearly.
3+
Serving communities
Three is the number you must have in mind when scheduling your examination. You want to ask for a 3-DIMENSIONAL (3D) Mammogram every year. Check with your health insurer as this is usually a covered exam.
1+
Impacted lives globally
Annually, no more putting off your MAMMOGRAMS!
This is an annual commitment. Promise yourself , and your FAB 5 (girlfriends) that you will not only schedule your exam, but you will hold each FAB 5 member accountable to schedule and follow through with theirs too.
We don't choose our Passions…they choose US!
Lynne's story is pretty fascinating in itself. After two mammograms and a biopsy. Lynne was diagnosed with Triple-negative breast cancer. As a triple-negative breast cancer survivor. Lynne's journey to live allowed her to take on a healthy holistic lifestyle transformation. Especially, after hearing the stats of how 40% of women of color were dying at an elevated rate of curable cancers than any other group of women. Lynne knew she had found her purpose and passion. Lynne knew her journey to live could save other lives. Lynne believes cancer survivors can create a lifestyle free of cancer forever.
My goal is to decrease and/or eradicate curable breast cancer fatality rate for women…(Globally)
5 ways to eliminate the 5-year survivor diagnosis reoccurrence:
5 Ways to Eliminate the 5-year Survivor Diagnosis Reoccurrence: Research had shown that hereditary, our environment, poor diet and inactivity are key factors that can double the risk of cancer. Lynne had 5 quick and easy lifestyle tips to create a more balanced lifestyle to boost your immune system and take back control of your life.
Enlighten
'To give someone greater knowledge and understanding about a subject or situation.'
A Hug Saved My Life™ memoir is an inspirational guide, and movement all in one. Inside this book, you will follow my journey from a seemingly innocuous hug to a devastating diagnosis… My journey and the lessons, I learned along the way, inspired me to want to enlighten others.
The Ultimate Cancer Prevention Kitchen Arsenal™ is preventative combat at your fingertips™ packed with 35 anti-cancer foods and the description on exactly how they kick butt so Living Cancer Free Forever™ is not just a dream it can become your REALITY!
Here is a description of how to get involved. Integer euismod, lorem sed molestie gravida, justo mauris dignissim orci, sed convallis elit ipsum at justo. Donec feugiat justo vitae mollis pretium. Suspendisse ultrices, tellus vitae varius convallis, ipsum justo commodo dui, a feugiat mauris turpis ut turpis. In laoreet magna eu consectetur facilisis. Etiam ut tempus metus. Phasellus maximus eros tempor est pretium.
Keep up with the latest news and events.
Don't miss out next month's FREE newsletter sign up TODAY! …straight to your inbox.
in their own words
"Lynne eloquently, humorously, and matter-of-factually, details for us the journey she took after receiving the most heartfelt and important hug of her life…"
Make a Donation
Advocates are fighting for more research funding and access to care.